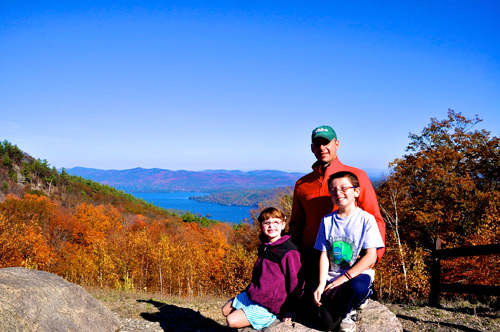 High Peaks Tree Removal
is a family-owned business that has been serving the Warren, Washington and Saratoga County area for nearly 20 years. Chris Porreca, the founder and owner, is committed to customer satisfaction while being on the job to establish a personal touch with his customers.
No matter how detailed or complicated you situation turns out to be, you can be rest assured that our experts will do everything in their power to provide you with an exceptional solution. We are insured for your protection. Workers' Compensation and General Liability Insurance certificates available upon request.
Safe Removal – The safety of your property is our number one priority. We have the experience and equipment to keep your home safe.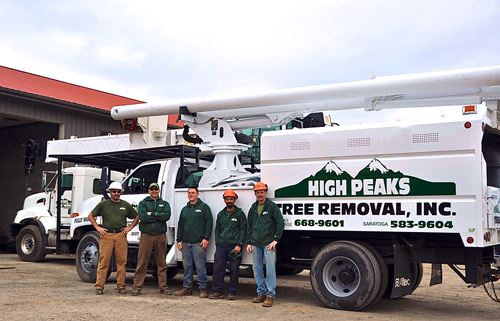 My Company Philosophy
By Chris Porreca – Owner and Operator
I started High Peaks Tree Service back in 1997, with a small red pickup truck and a chip box, a chainsaw and the best climbing gear I could afford. Having had prior experience in the tree industry with a company I worked for in NJ, I knew this was something I truly enjoyed and was good at. While working in my family business in Lake George, I ran High Peaks Tree Service as a second job. After years of doing small jobs all over the Lake George, Bolton Landing, Queensbury and Saratoga areas, my little red truck and I grew into a viable full time job based off of my loyal customers and their referrals. My equipment increased in quality and capacity, my staff of one had turned into many, and I was on my way.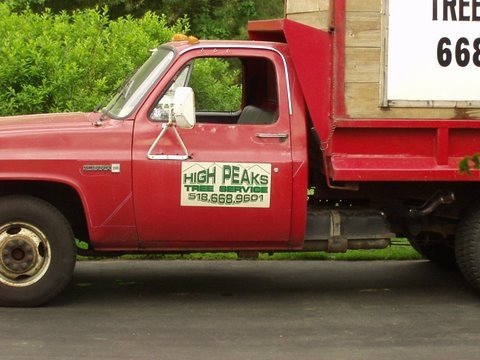 High Peaks Tree Removal has become a tree service company that performs all aspects of tree work including but not limited to tree removal and pruning. A tree is a candidate for removal if it is dying, diseased, or just plain dangerous to the property. We work to protect your valuable property using the best equipment in the business to ensure the job is done in the safest, most efficient way possible. When the job is complete, we pride ourselves on our meticulous clean up that leaves your property in better condition than when we started!
I have attended numerous tree industry expositions and training, and while I have respect for "old school" wisdom, I also know that an important part of our business is continuing education. Our crew has many years of experience in all aspects of tree removal and pruning, and can provide the highest level of tree care in the industry. Everyone at High Peaks Tree Removal is committed to excellence.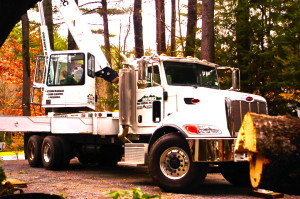 High Peaks Tree Removal
does not aim to be a large company. Rather, we choose to focus our efforts on providing the best possible service, expert advice, and dependability to a loyal customer base. We work hard to earn the well-founded trust of our clients and we aim to keep it. Our constant goal is to perform safe, efficient and excellent residential, commercial and municipal tree services.
We continue to pride ourselves in offering our customers "quality work, at affordable rates, while expecting nothing less than complete customer satisfaction.